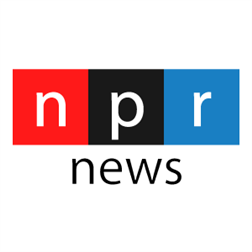 Click Play Button below to

Listen!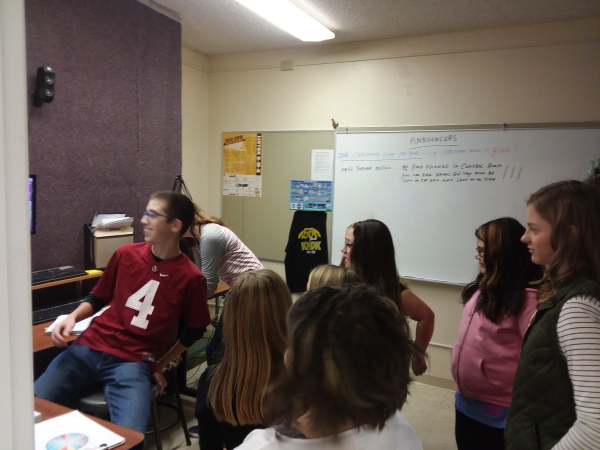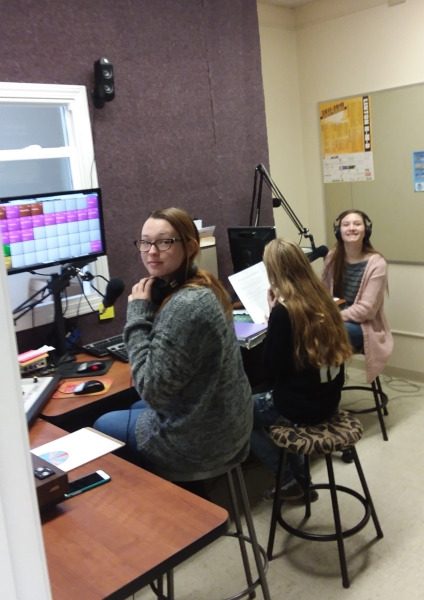 Emily, Madisyn, Damon & Laura show Mrs. Huber's 4th Grade Class around the Studios this Morning. I was So Proud and Impressed with my Students and the way they answered all the questions this group had. Sounds like 17 more Radio Broadcast Students coming in 2022...lol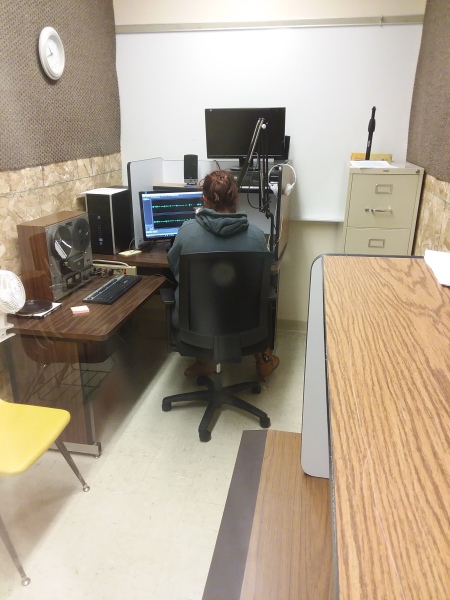 Tiff, Kailee and Hannah...3 of the 4 Originals 'On The Air' this morning!
Sydney editing a News Cut in the Production Room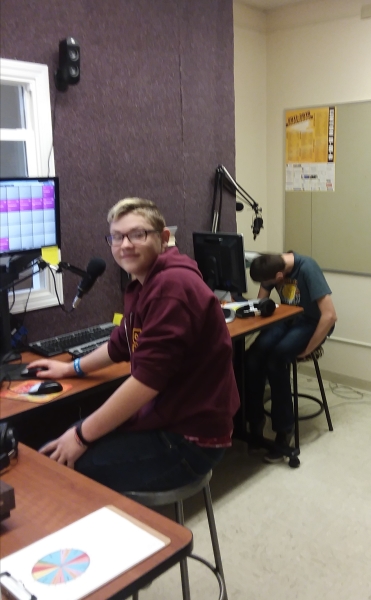 Brayden Cranks out 'The Tunes' while 'The Captain' tries to hide before doing the Local News...Ahoy Captain!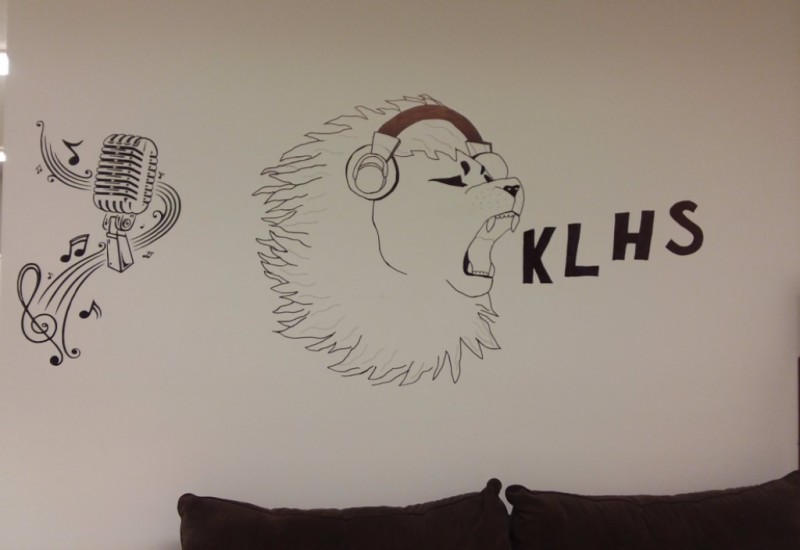 The Lion Mural is looking Sharp!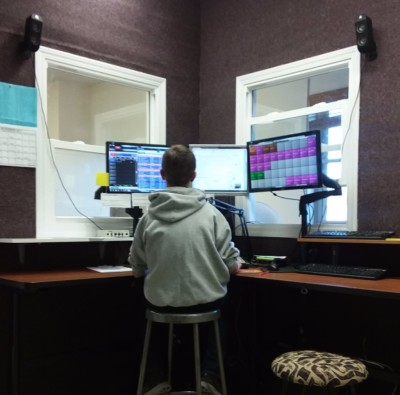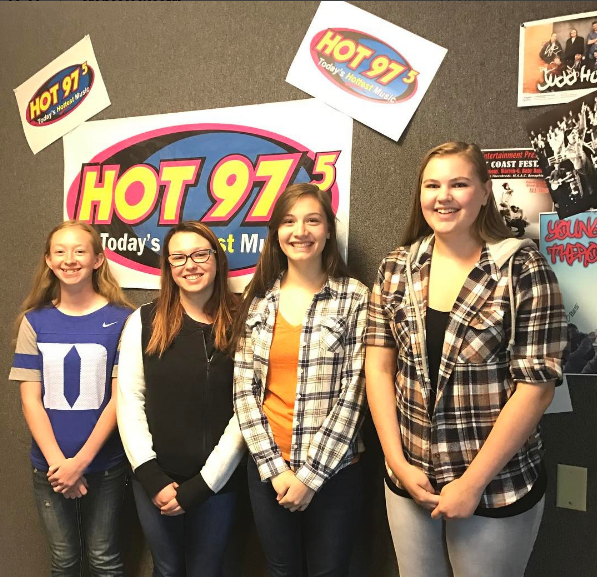 Daniel keeping his many fans entertained
The Originals...except no substitudes!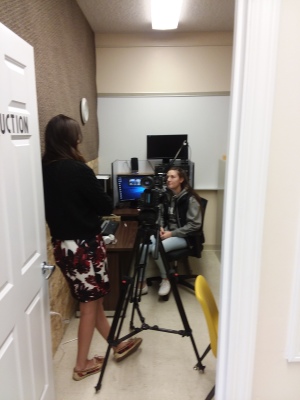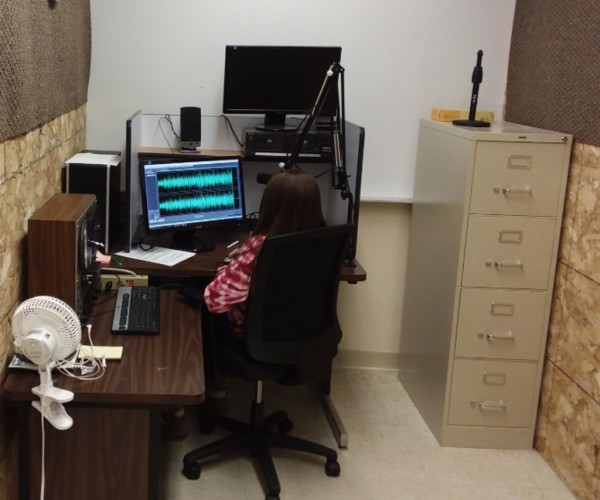 Hannah & KFYR's Cynthia Mclaughlin going over questions before Hannahs interview. Thanks Cynthia for a great story on KFYR TV!

Editing...it's a dirty job but someone has to do it, right Madisyn!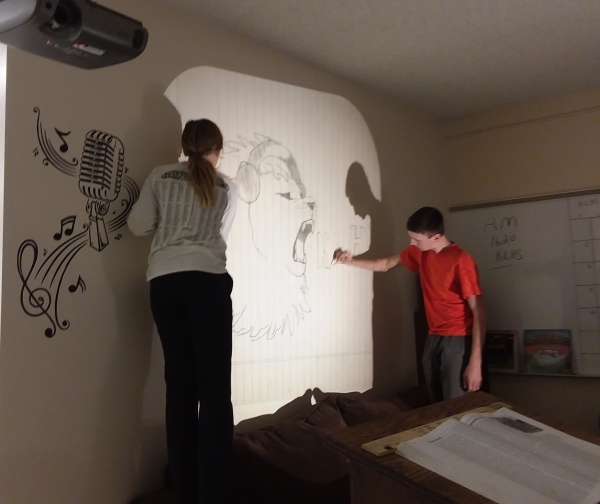 Maddi and 'The Captain' work on the Lion Mural on the wall!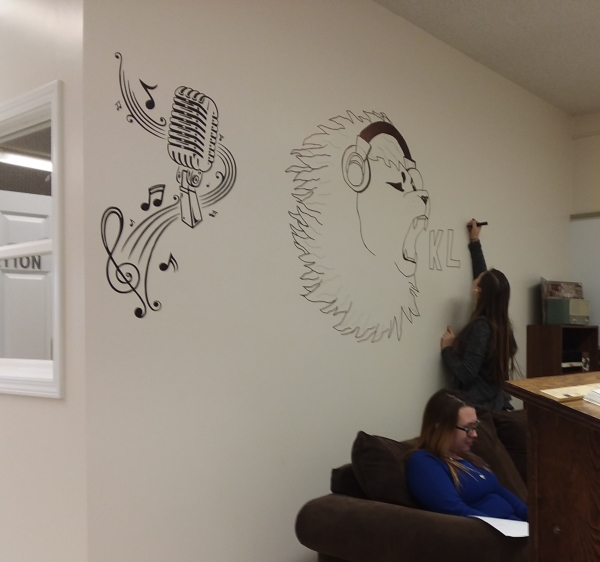 Hannah working on the Lion while Tiff contemplates a cup of Hot Dr. Pepper!